Privacy Policy
ATSL International (Pvt) Ltd Respects Your Privacy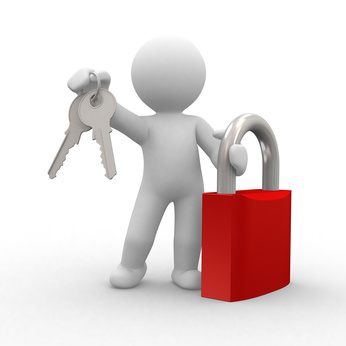 ATSL International (Pvt) Ltd (Access) is a company that offers a range of services in the areas of Network Development, Operations, Maintenance and Optimization.
Access understands the fact that your privacy is of utmost importance to you as an individual and as a company and we understand that it is our duty to maintain your privacy at all times and thereby maintaining a high degree of integrity. We want you to understand how your privacy is protected when we collect and use information of you and your organization
THE INFORMATION WE COLLECT
We may collect non-public personally identifiable information ("Information") as follows:
Information We Obtain From You
Information you provide to us during sessions on our services and/or application process, such as your name, address, phone number, e-mail address. If you have provided us with your e-mail address, Access may use your e-mail address from time-to-time to communicate new services, special offers, and to confirm completion of transactions.
Information about products and/or services
Information About Transactions
THE INFORMATION WE DISCLOSE
Information about our customers or former customers will only be disclosed as permitted or required by law and as agreed by you. Information about our former customers will be safeguarded to the same extent as Information about our current registrants. Information about you which has been collected is maintained in your registrant record and our database. We use this Information to process and service your account with your consent or as directed by you. We may also disclose it to persons or organizations as necessary to perform transactions you request or authorize.
Example: When you are involved in a transaction, information is provided to the appropriate businesses or individuals that you will be conducting business with.
Example: We may share Information with individuals or organizations that we have determined need the Information to perform a business, professional or function for us or for you. All of these companies are contractually obligated to keep the information that we provide to them confidential and to use the information only for the purpose for which the information was provided.
We may also share your Information for other permitted purposes, including:
with state departments or other governmental or law enforcement authorities if required by law or to protect our legal interests or in cases of suspected fraud or illegal activities; or
if ordered by a search warrant or other court order.
CONFIDENTIALITY AND SECURITY
We restrict access to nonpublic personally identifiable information about you to those employees whom we have determined need to know that information to provide products or services to you. We maintain strict physical, electronic and procedural safeguards designed to protect your Information from unauthorized access by third parties. Your Security is of paramount Importance.
ADDITIONAL INFORMATION FOR OUR WEB SITE USERS
We will not sell, distribute or lease your personal information to third parties unless we have your permission or are required by law to do so. We may use your personal information to send you promotional information about third parties which we think you may find interesting if you tell us that you wish this to happen.
If you believe that any information we are holding on you is incorrect or incomplete, please write to us as soon as possible, at the below address. We will promptly correct any information found to be incorrect.
FURTHER INFORMATION
If you have any questions or would like more information, please write to us at:
Privacy Administration, ATSL International (Pvt) Ltd, Level 10, "Access Towers" 278, Union Place, Colombo 02, 00200, Sri Lanka.
info@atsl.lk