Power Acquisition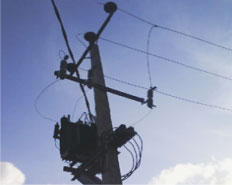 Power Acquisition
Our power acquisition team is undertaking all type of electrical works related to telecom sites such as:
Electrical Wiring indoor/outdoor – Forwarding applications to obtain commercial power connections and implement electrical wiring to the site.
Meter Cubical Installation – According to site drawings our professional installation team conducts the installation work of meter cubicle to the location of telecom tower.
Bulk power supplies with Transformer installations – Supply bulk commercial power connections to telecom sites where additional transformer installations are required
Earthing – We undertake all work pertaining to a proper earthing system for telecom towers.